Press release: Key figures for the 2022 financial year for the Dillinger Group and the Saarstahl Group
Record result: The Dillinger Group and Saarstahl Group are creating the economic basis for the transformation
19 April 2023
• The Saarstahl and Dillinger Groups look back on a successful 2022 financial year and have achieved one of the best results in the company's history.
• Dillinger Group: Sales revenue of €3.4 billion (2021: €2.3 billion) and EBITDA of €513 million (2021: €201 million)
• Saarstahl Group: Sales revenue of €3.6 billion (2021: €2.8 billion) and EBITDA of €417 million (2021: €282 million)
The Dillinger Group (Aktien-Gesellschaft der Dillinger Hüttenwerke with its subsidiaries) and the Saarstahl Group (Saarstahl AG with its subsidiaries) are reporting a financial year in succession. The 2022 results improved significantly once again compared to 2021. All this was achieved in a year marked by political and economic upheaval.
In addition to the sharp rise in revenues on the steel market in the first half of 2022 in view of the Russian war in Ukraine, this success was also the result of the consistent strategic realignment of the companies in the reporting period. The necessary flexibility was created for the results achieved. The cost-cutting program started in 2019 was successfully completed in 2022.
The steady rise in net revenues of both companies over the course of the year was offset by the likewise constantly rising cost of input materials. The increase in the cost of energy and raw materials posed major challenges for the economy as a whole from the middle of the year. Combined with rising inflation and massive uncertainty among consumers, this subsequently led to declining figures. Nevertheless, prices for the products of the companies were kept stable.
Investments at historic dimensions for greater climate protection were announced in December 2022. The Supervisory Boards of SHS – Stahl-Holding-Saar, Saarstahl AG and Aktien-Gesellschaft der Dillinger Hüttenwerke, the Board of Trustees of Montan-Stiftung-Saar, and the Board of Management of SHS – Stahl-Holding-Saar have jointly resolved to invest EUR 3.5 billion – subject to the approval of public funds – to transform the steel industry in the Saarland and enable production of green steel. Starting as early as 2027, up to 3.5 million tons of low-carbon steel will be produced annually in Saarland and carbon emissions will be cut by 4.9 million tons. In doing so, Saarland's steel industry is laying the foundation for a new hydrogen-based value chain in Saarland, in addition to decarbonizing its own production. Transformation branding has also been developed to visually represent the transformation: "Pure Steel+".
We are prepared for the next milestones
The results for the 2022 financial year have laid the foundation for the next milestones. While automotive, machinery and steel construction are in a downturn, the wind sector is experiencing a massive boom. The Dillinger Group has therefore developed a clear strategy for maintaining its ability to profit from the expansion of offshore wind energy. It is a technical leader in the production of thick plate for construction of offshore wind farms and this lead is continuously being extended. As a substantial recovery of vehicle production in Europe following the pandemic remains a long time coming and all major customer segments are showing recessionary tendencies, the Saarstahl Group will be tapping into other areas of business.
The companies of the SHS Group will continue forging ahead with the transformation. Policymakers must create the right conditions to ensure that green steel is competitive. Germany has the highest industrial electricity price in Europe and price differences between individual European countries lead to distortions in competition. To remain competitive as a German company, the price of 4 cents/KWh announced by Chancellor Olaf Scholz in June 2021 is urgently needed. We therefore call for a competitive industrial electricity price.
The Dillinger Group and the Saarstahl Group are part of the solution and will continue to accelerate the energy and mobility transition with their products. In doing so, the companies are committed to developing strategic partnerships with customers, suppliers and stakeholders to lay the foundation for a successful future in the midst of what continue to be difficult political and economic influences.
Dr. Karl-Ulrich Köhler, Chairman of the Board of Management: "Despite difficult conditions in 2022, the companies outperformed the previous year's results and stabilized at a high level. These results provide the necessary confidence needed for the next big steps on the path to producing "green" steel. This is also thanks to the commitment and passion of our employees, who have done a lot to achieve this success."
Chief Financial Officer Markus Lauer: "The 2022 financial year was an exceptionally successful year for Dillinger and Saarstahl. The EBITDA margin improved significantly. Collectively, the companies have achieved EBITDA of €930 million (2021: €483 million). Due to geopolitical developments, we expect procurement costs to remain high, particularly for raw materials and energy. We will have to pass these on to the markets. This also results in high liquidity tied up in current assets. Saarstahl's earnings are expected to fall in 2023 as the recession, declines in the construction and automotive sectors, and high energy costs take their toll. Dillinger will maintain a good earnings level due to the positive order situation in offshore wind."
Chief Human Resources Officer and Labor Director Joerg Disteldorf: "Saarstahl Group and Dillinger Group remain the largest employers and job-training companies in the region. Thus, we carry a great responsibility. To successfully implement the transformation, the companies need qualified employees. Together with co-determination, we will pursue the path to green steel. Due to the difficult economic situation at Saarstahl in the second half of 2022, employees have been on short-time work schedules since December. It helps fulfill the intergenerational contract and safeguard employment in Saarland's steel industry for the long term."
Dillinger Group by the numbers

2021

2021

Purchases of hot metal, Dillinger1)

Crude steel production, Dillinger

Heavy plate production, Dillinger

- of which in Dillingen

- of which in Dunkirk (Dillinger France)

Shipped/Sales of heavy plate, Dillinger

Net sales (consolidated)

Workforce, Dillinger Group

Workforce, Dillinger

(not including trainees)

Trainees, Dillinger Group

EBITDA3)

EBIT3)

Equity ratio

Investments

kt

kt

kt

kt

kt

kt

€ million

31/12

31/12

31/12

€ million

€ million

%

€ million

1,981

2,281

1,782

1,237

545

1,659

2,281

5,645

3,565

246

201.1

80.1

62.6

42.2

1,975

2,299

1,841

1,261

580

1,818

3,390

5,584

3,525

217

513.3

394.8

65.1

65.3
1) Total hot metal production by ROGESA Roheisengesellschaft Saar mbH amounted to
3,916 kt (2021: 4,260 kt).
2) Additional employees from the joint companies with Saarstahl: 1,060 (2021: 1,052) employees
3) Excluding equity update of the Saarstahl Group
The Saarstahl Group by the numbers

2021

2022

Purchases of hot metal, Saarstahl AG1)

Crude steel production

Rolled steel production

Shipment (Saarstahl AG only)

Net sales

Workforce Saarstahl Group

(not including trainees)

Workforce Saarstahl AG

(not including trainees)

Trainees Saarstahl Group

EBITDA2)

EBIT2)

Equity ratio

Investments

kt

kt

kt

kt

€ million

31/12

31/12

31"12

€ million

€ million

%

€ million

2,280

2,638

2,430

2,418

2,777

5,214

3,738

240

281.5

187.9

70.0

37.6

1,941

2,261

2,081

2,117

3,638

5,067

3,553

235

416.5

334.3

76.4

36.7
1) Total hot metal production by ROGESA Roheisengesellschaft Saar mbH amounted to
3,916 kt (2021: 4,260 kt).
2) Additional employees from the joint companies with Dillinger: 1,060 (2021: 1,052) employees
3) Excluding equity update of DHS Group (Dillinger Group)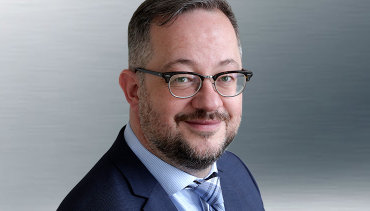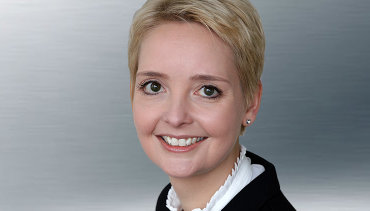 Dillinger is a world leader in the manufacture of steel heavy plate for the steel construction, machine manufacturing, offshore, offshore wind power and line pipe sectors. Saarstahl is a worldwide manufacturer of premium wire rod and bar steel for the automotive industry, the construction industry, and for general mechanical engineering. Both companies belong to SHS - Stahl-Holding-Saar and want to contribute with innovative products and intelligent technologies – together with their customers – to finding answers to global challenges including climate protection, energy efficiency, mobility and safety. More information can be found at www.dillinger.de or www.saarstahl.de