Press Release
Sustainably well positioned: CDP leadership status for the SHS Group
02 February 2023
This year's rating by the environmental protection organization Carbon Disclosure Project (CDP) awards top marks again to the sustainability management at the SHS Group (SHS – Stahl-Holding-Saar, Saarstahl and Dillinger). The companies of the SHS Group have obtained leadership status with an overall grade of A- in the "Metal smelting, refining & forming" industry. By signing the Science Based Targets Initiative (SBTi) declaration of commitment, the steel producer is strengthening its position as a responsible company.
The aim of the annual rating by the non-profit organization CDP is to achieve the greatest possible transparency in the environmental data of companies, organizations, or cities. For this purpose, CDP collects voluntarily provided data and information and evaluates these according to eleven different categories. This includes business and financial planning, supply chain responsibility, governance, and energy savings or emissions reduction initiatives.
"We are proud that CDP has awarded our sustainability strategy with leadership status," said Dr. Karl-Ulrich Köhler, Chairman of the Board of Management of SHS – Stahl-Holdung-Saar. "This excellent result shows we are fulfilling our responsibilities as a steel producer. It is our aim to be a pioneer in decarbonization in Europe and to have climate-neutral production by no later than 2045 as part of the Pure Steel+ transformation project."
The SHS Group with Dillinger and Saarstahl achieved the top "A" grade in seven of eleven categories. The steel producer achieved an overall A- rating and was therefore awarded leadership status. This puts SHS – Stahl-Holding-Saar above the industry average in Europe (B rating) and worldwide (C rating). The result of the current CDP ranking is available for interested customers.
Sustainable and responsible operation is a core element in the SHS Group's corporate policy. This includes the company's commitment to the independent Science Based Targets Initiative (SBTi) goals in December 2022. SBTi is a joint initiative of CDP, the UN Global Compact, the World Resources Institute and the World Wide Fund for Nature. In its cooperation with SBTi, the SHS Group is following the initiative's scientifically comparable, cooperative and responsible concept to reduce carbon emissions. The SHS Group's transformation pathway for Scope 1, 2 and 3 is thus validated against the science-based SBTi criteria.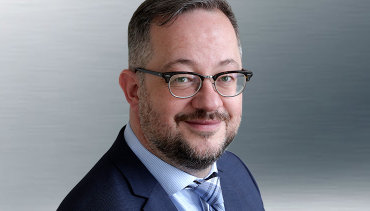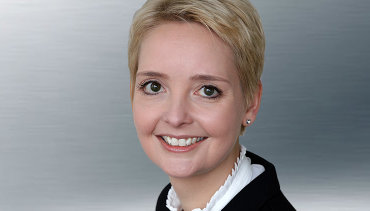 About SHS – Stahl-Holding-Saar GmbH & Co. KGaA
SHS – Stahl-Holding-Saar GmbH & Co. KGaA is an operational management holding company with around 14,000 employees and a sales volume of roughly EUR 5 billion. As Germany's third largest steel producer, its companies produce around 4 million tons of steel that is ready for shipment. It actively performs tasks for the two major steel companies in Saarland, Aktien-Gesellschaft der Dillinger Hüttenwerke (Dillinger) and Saarstahl AG. This has enabled both companies to work more closely together beyond the previously existing cooperative ventures and to have a stronger presence in their markets. The companies are working in unison to grow, to become more flexible and to increase competitiveness in their respective markets. The SHS Group (the parent company of Saarstahl) is wholly owned by the private-law industrial foundation Montan-Stiftung-Saar, which aims to strengthen and safeguard the two major steel companies on the Saar.
For more information: www.stahl-holding-saar.de
About Dillinger and Saarstahl
Dillinger is a world leader in the manufacture of steel heavy plate for the steel construction, machine manufacturing, offshore, offshore wind power and line pipe sectors. Saarstahl is a worldleading manufacturer of premium wire rod and bar steel for the automotive industry, the construction industry, and for general machine manufacturing. Both companies belong to SHS – Stahl-Holding-Saar and want to contribute with innovative products and intelligent technologies – together with their customers – to finding answers to global challenges including climate protection, energy efficiency, mobility and safety.
More information can be found at www.dillinger.de or www.saarstahl.de